How to Apply for a New PAN Card?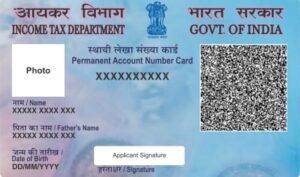 ● Purchase the PAN card coupons from the company
● Login to the UTI PSA Login Page. We will share the login details with you.
● Fill the Pre-form and Main Form
● Ensure all the details are filled correctly before submitting the forms
● Once submitted, save the PDF of the form and take its printout
● Next, stick the applicant's photo in the form and request the applicant to sign.
● Scan the form along with the Aadhar card. It will act as the address proof, date of birth proof, and identity proof of the applicant.
● Upload the scanned copy of the Aadhar card along with the application form.
● When the required documents are submitted, you can download the submitted documents.
● The application will be processed within 15 days.
● You can easily track the status of the PAN card application.
● Submit the hardcopy of all the documents to UTI. Remember, the online application and hard copies must have the same details.
Benefits of PAN agency registration
– Earn commission on each PAN card
– Constant support from our team
– Transparent procedures portal
So, don't wait anymore. Go ahead with the registration and PAN card agency application online for your customers.
Want to become a Pan Card Retailer?